The Quinnipiac University Poll is a nationally recognized leader in public opinion research taking the pulse of American voters, on a continual basis, across the country regarding key public policy issues and elections. For an in depth look into our roots, see the following article featured by Politico.
As a part of the Department of Public Affairs within Quinnipiac University, polls are fully funded by the university. The Quinnipiac University Poll collects data using live phone interviewers and scientific based methodology considered to be the gold standard in the industry. For further detail regarding how surveys are conducted, please see our Methodology page.
The Quinnipiac University Poll's staff are members of the American Association for Public Opinion Research (AAPOR) and the Poll is a charter member of AAPOR's Transparency Initiative.

Learn More
The Quinnipiac University Poll has distinguished itself by becoming one of the most trusted names among polling organizations and is widely cited by journalists, public officials and researchers. In 2015, the Library of Congress selected the Quinnipiac University Poll website for inclusion in its historic collection of internet materials related to public policy topics. The findings of Quinnipiac University's polls are routinely reported by news organizations that include the New York Times, Wall Street Journal, Washington Post, Associated Press, BBC, Reuters, USA Today, NPR, ABC, CBS, NBC, PBS, CNN, Fox News, and MSNBC.
The Polling Perspective with Doug Schwartz is a podcast produced by the Quinnipiac University Poll and Quinnipiac University Podcasts. The podcast gives a behind-the-scenes look at public opinion polling and what is going on in politics today through a series of informal conversations between experts in the field. You can listen and subscribe on both Apple Podcasts and Spotify.
The Quinnipiac Poll has supplanted Gallup as America's most prolific and recognizable political barometer."

The Hartford Courant
Mission and History
The mission of the Quinnipiac University Poll is to provide timely, accurate, non-partisan, public opinion research on both the state and national levels.
Founded in 1988, the first polls were conducted in the state of Connecticut as part of a class project by the late Paul Falcigno, a marketing research professor at then Quinnipiac College. In 1994, Doug Schwartz, PhD, was named polling director and he expanded the Poll's reach to become a dominant national and international name among polling organizations today.
To date, surveys have been conducted in more than twenty states. National polling began in 2001. Dr. Schwartz has curated a full-time staff with vast survey research, public policy, and social science experience as well as nationally recognized journalists. Dr. Schwartz started with a single computer and a dozen phones. Now up to 200 interviewing stations, staffed by student and non-student interviewers, including bilingual interviewers, are used to conduct surveys for any given poll.
Poll Findings
Results of our polls are published on our website, Twitter, and Facebook. They include the specific questions asked along with information about the methodology used in our polls.
Doug Schwartz

PhD
Associate Vice President and Director

Doug Schwartz is responsible for the Poll's methodology and all aspects of the survey process, directing each project from conception through analysis.

Schwartz began his career as a survey associate with the CBS News election and survey unit and as an election night analyst for the late 60 Minutes correspondent Ed Bradley. He has taught courses on polling methodology and has served as president of the American Association for Public Opinion Research's New England Chapter.

He has a BA (cum laude) from Connecticut College, and earned both an MA (in political science with a concentration in survey research) and PhD (in political science) from the University of Connecticut.

Tim Malloy

Polling Analyst

Tim Malloy, polling analyst for the Quinnipiac University Poll, has extensive political and wartime reporting experience.

A 33-year veteran of television news and a seasoned political reporter, Malloy has won 14 Emmy Awards for documentary work and war coverage. He coauthored a New York Times best-selling nonfiction book with James Patterson in 2016. Malloy has a BA in English from Hamilton College.

Mary Snow

Polling Analyst

Mary Snow, polling analyst for the Quinnipiac University Poll, is a broadcast journalist with years of experience reporting on politics and the economy.

As a former correspondent for CNN, she reported on everything from presidential elections to congressional and state races, financial markets and breaking news events. Her career includes work at Al Jazeera America, Yahoo, Bloomberg and WPIX-TV in New York where she won two Emmy Awards.

Snow has a BA in political science from Fordham University and is based in New York City.

April (Radocchio) Kleinman

Associate Director

Mark Bouchard

Associate Director of Survey Operations

Alessandra Montesanto

Assistant Manager of Survey Operations

Jean Amazan

Survey Call Center Operations Manager

Dorothy Donarum

Manager of Interviewer Operations

Carmen Carranza

Assistant Manager of Interviewer Operations

Elizabeth Collins

Senior Research Analyst

Sarena Boulier

Assistant Director of Business Operations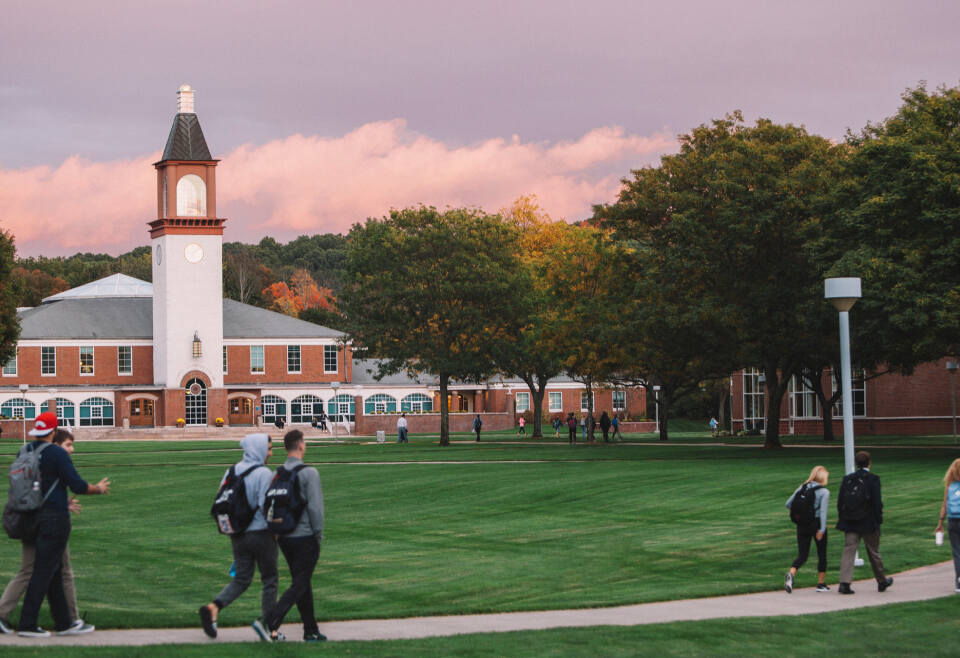 Based at Quinnipiac University
Quinnipiac is a private, coeducational, non-sectarian institution located 90 minutes north of New York City and two hours from Boston. The university enrolls 9,715 students in 110 degree programs through its Schools of Business, Communications, Education, Engineering, Health Sciences, Law, Medicine, Nursing and the College of Arts and Sciences. Quinnipiac is recognized by U.S. News & World Report and Princeton Review's "The Best 386 Colleges." For more information, please visit qu.edu. Connect with Quinnipiac on Facebook and follow Quinnipiac on Twitter @QuinnipiacU.